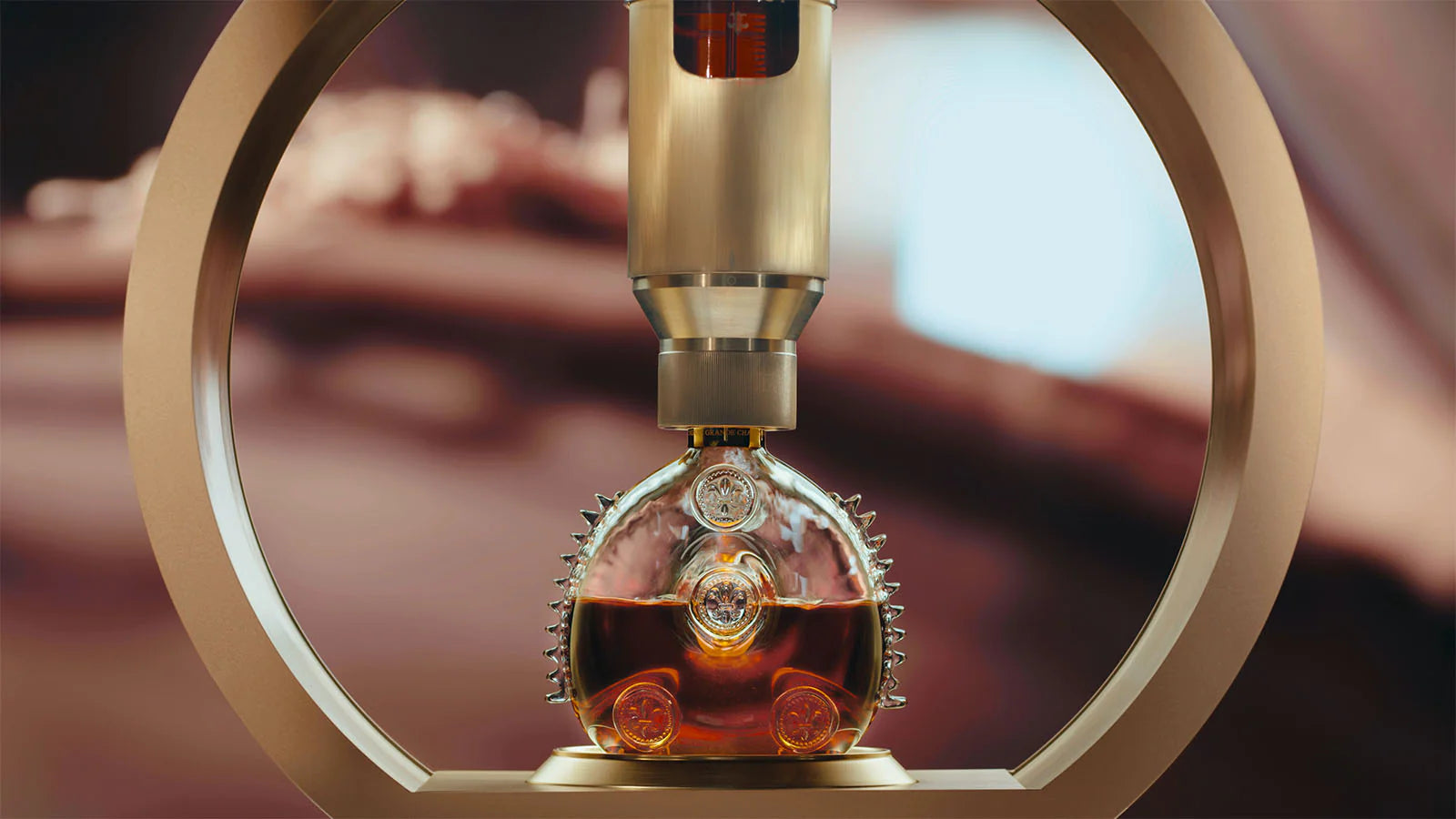 A refilling ritual for LOUIS XIII Cognac
The INFINITY EXPERIENCE is the latest step by LOUIS XIII on a visionary path to shape a legacy that will live forever. Each LOUIS XIII decanter –the ultimate gift of time –can now itself embark on a perpetual journey, where every end is a new beginning.
Every LOUIS XIII decanter is a unique creation that cradles our precious spirit –mouth-blown and hand-crafted by crystal Masters that breathe life and soul into each irreplaceable masterpiece. An ode to artisanship, each decanter reflects the heritage, terroir and ever-evolving wisdom embodied by the LOUIS XIII Cognac it contains.
Emotions, distilled
Throughout the life of a decanter, each tasting ritual of LOUIS XIII entails different expressions of powerful emotions distilled from centuries of memories of our legendary Cognac Grande Champagne terroir. Faithful to its vision of thinking a century ahead, LOUIS XIII continues its quest for "Sustainable Exception", united under the same values as the Maison Rémy Martin.
The LOUIS XIII vision is expressed through strong commitmentsin Cognac and on a more global scale. Among these are collaborative actions led alongside the Maison Rémy Martin, including a long-term collaboration with the National Forestry Office (ONF) and patronage of the 'Admirable Trees' of the Château de Versailles.
THE INFINITY WHEEL
LOUIS XIII THE INFINITY WHEEL offers the opportunity to refill the decanter an endless number of times, enabling the extraordinary life of each decanter to become eternal.
By bringing their decanter back into a LOUIS XIII boutique and living the INFINITY EXPERIENCE, each personweaves their own personal bond with LOUIS XIII. This rare moment enables them to become part of the heritage and savoir-faire of LOUIS XIII.
A decanter, reborn
The decanter is meticulously inspected, cleaned and recorded digitally before the INFINITY EXPERIENCE begins. Each refill capsule carries with it aspecially-engraved medal that is transferred to the decanter before it is sealed, boxed, and returned to the owner. From this moment, the LOUIS XIII Legacy can be forever reborn and relived.
Once THE INFINITY WHEEL is set in motion, the private and personal INFINITY EXPERIENCE is a ritual in itself; a spectacle only the owner of the decanter is allowed to witness. As LOUIS XIII Cognac flows once again over the pristine decanter, the light dances across its surfaces inspiring a sense of wonder, life and optimism. The rare mahogany colour of the precious liquid grows deeper with the complexity that is added with every drop.
By closing the cycle of the INFINITY EXPERIENCE, a decanter is not simply refilled –it is reborn, reigniting endless possibilities of emotion to be revealed from future encounters with LOUIS XIII
The INFINITY EXPERIENCE will be available exclusively at the LOUIS XIII Boutique in Harrods.