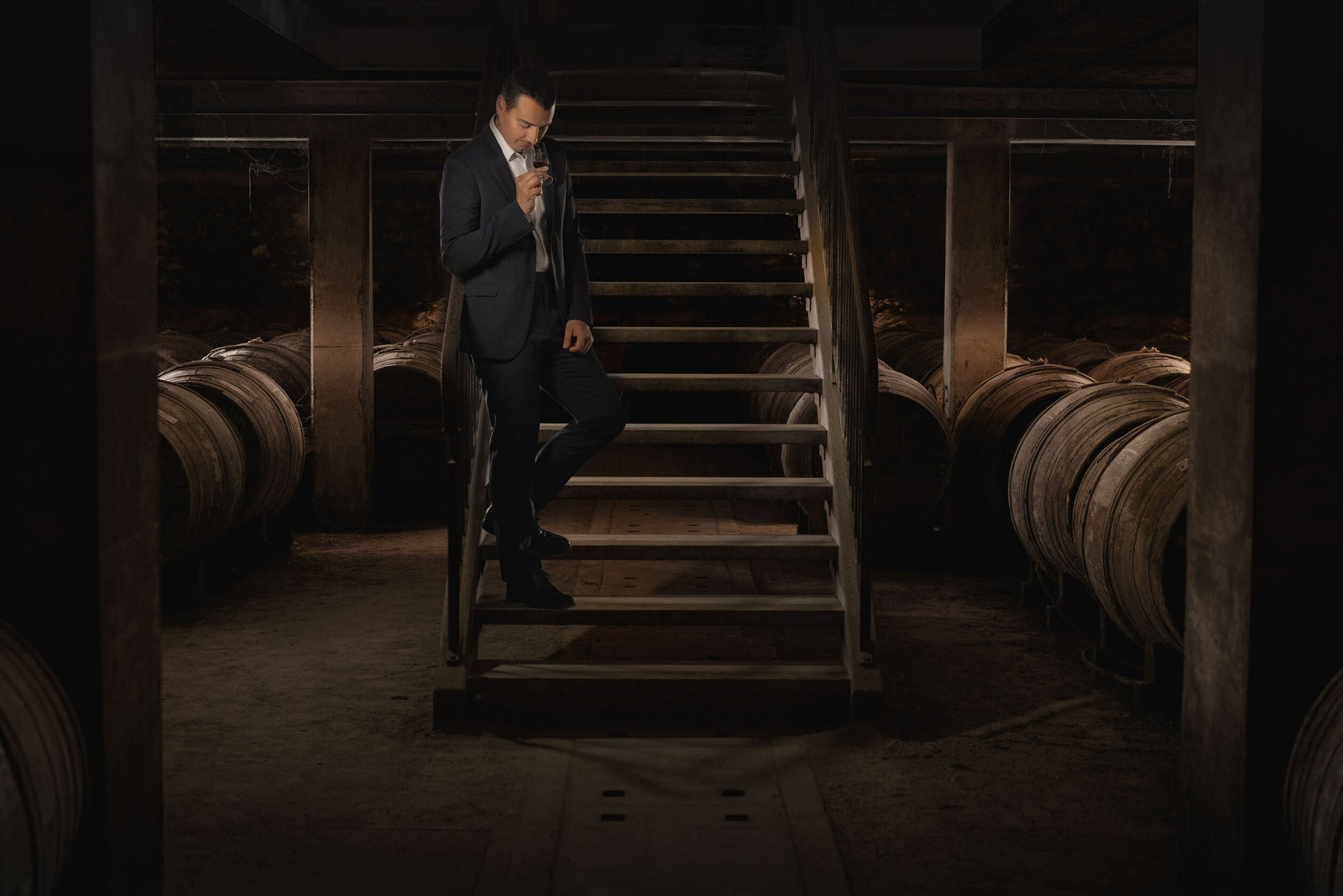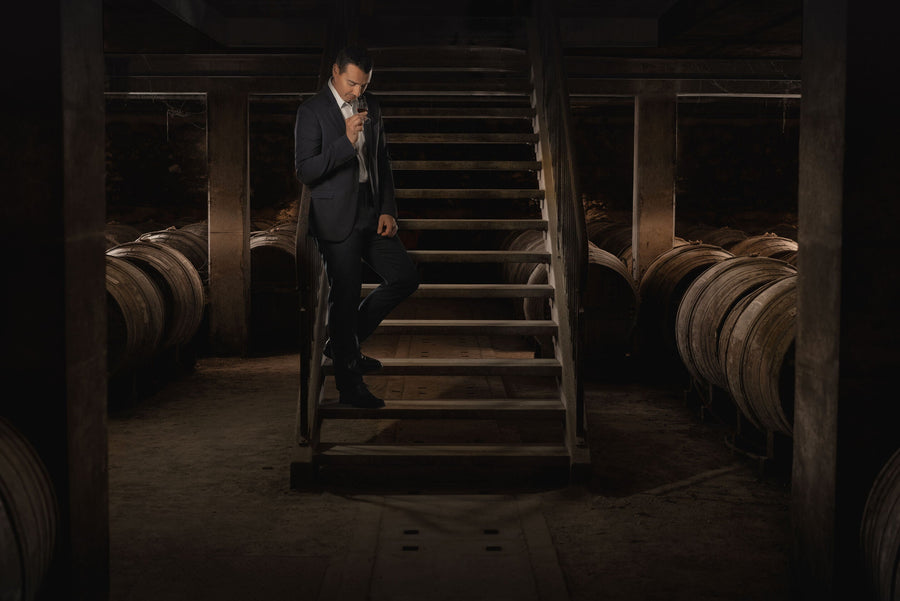 Portrait of a Cellar Master:
Baptiste Loiseau
Baptiste Loiseau became our LOUIS XIII Cellar Master in 2014. He says the coveted position was not something he decided to pursue, but something he was chosen for. Aged just 34 at the time of his appointment, Baptiste became the youngest ever Cellar Master of LOUIS XIII.
The role of the LOUIS XIII Cellar Master is unique. Since 1874, there have been 7 generations of Cellar Masters, starting with Paul-Emile Rémy Martin. Only one master serves at a time, each continuing the work of his or her predecessor.
It is of course, a privilege to be the Cellar Master for such a prestigious House, Although you have to keep in mind that it's not the Cellar Master that has to be highlighted on his own, it's all the past generations and the passion of these people that dedicate their time to respect the style of the House. That is key.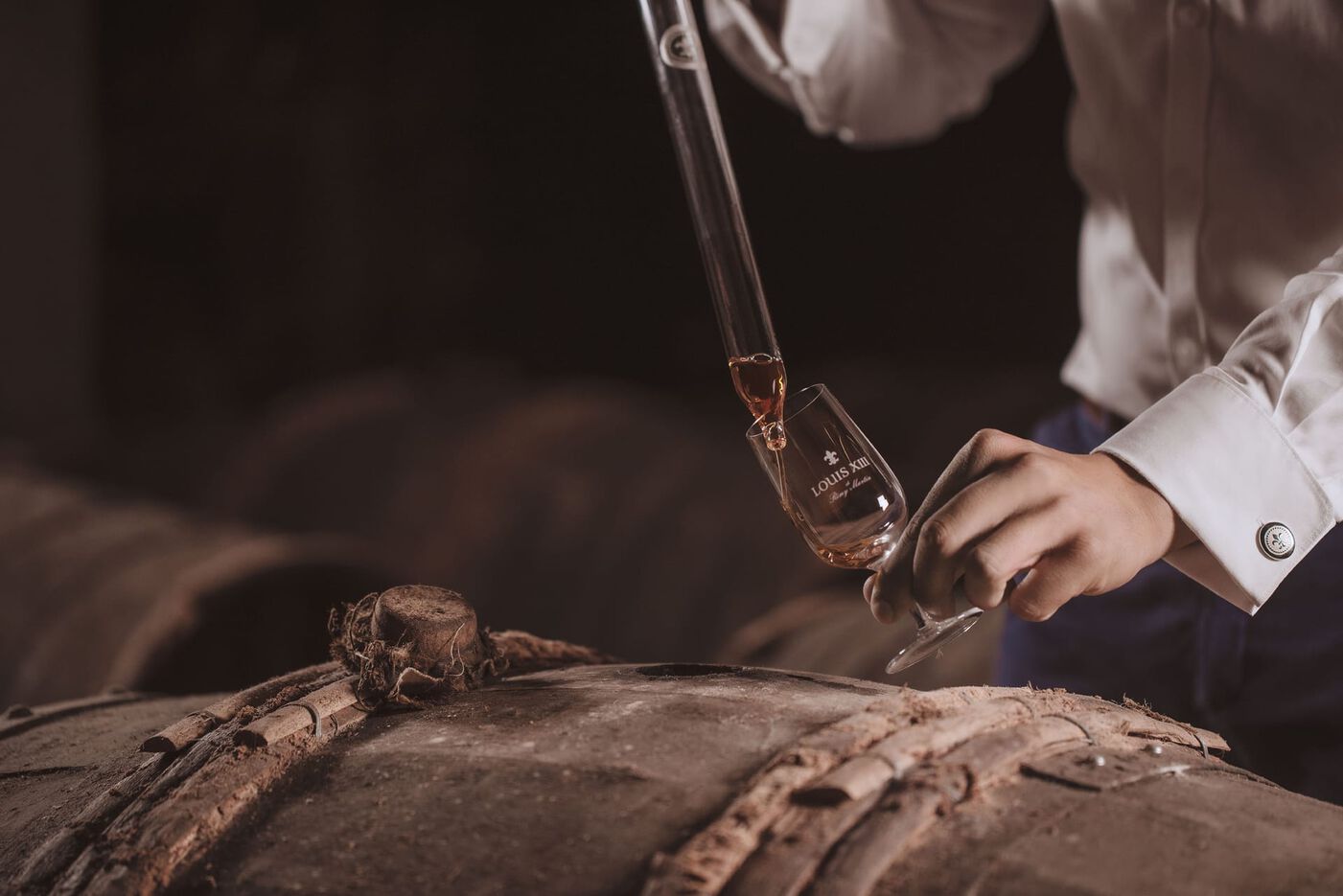 As the current LOUIS XIII Cellar Master, Baptiste uses eaux-de-vie from a curated selection set aside by the previous Cellar Masters, which he blends using experience and intuition to recreate the signature LOUIS XIII flavour profile. In turn, Baptiste creates a new eaux-de-vie that will eventually be used by his successors. This means that the current LOUIS XIII Cellar Master will never taste the final cognac made as a result of his own selection of eaux-de-vie. It is a process Baptiste refers to as a 'human chain'.
Growing up in the Cognac region, Baptiste has had a respect and understanding of the complex nature of cognac from a young age. 'I think being from the region from the very beginning, it's totally ingrained in our soul – in our mindset – that time is key,' he says. However, he originally studied agronomy, the science of soil, with plans to specialise in winemaking in Bordeaux. Fate eventually led him back to his hometown where he joined the Maison Rémy Martin in 2007.
I started with science because, being a winemaker, you have to understand the grapes, the quality of the wine, etc. But when you are a Cellar Master for such a prestigious House, it's not the science that is important, it's the emotion.
This was a lesson Baptiste learned from his mentor, Madame Pierrette Trichet, the first female LOUIS XIII Cellar Master. It was Pierrette who initially recognised Baptise's talents and encouraged him to trust his instincts.

'What I learned with Pierrette is that you have to express yourself first to let your emotion speak and then to find the right terms; the ones that have been used by the previous generations of Cellar Masters,' says Baptiste. 'I was much more focused on science, but Pierrette explained to me that the final result is something you have to feel. It's your emotion that guides you. Intuition is much more important; it's an art.'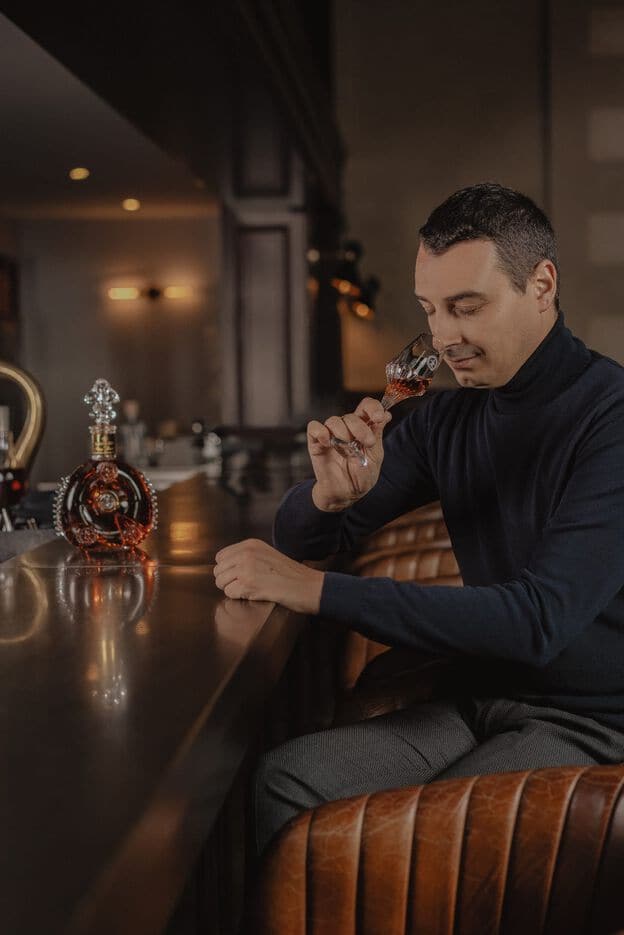 A taste sensation
Since he took on the role in 2014, Baptiste has proved an ambitious Cellar Master of LOUIS XIII, though always mindful of the heritage of the House.

'The essence of what we're doing goes back to our roots, taking the time to grow the best grapes in the best region, with the best skills and know-how,' he says. 'When you have the sensation of tasting something that took the time and talents of generations of Cellar Masters to make, you are touching these exceptional things that only LOUIS XIII cognac can offer.'