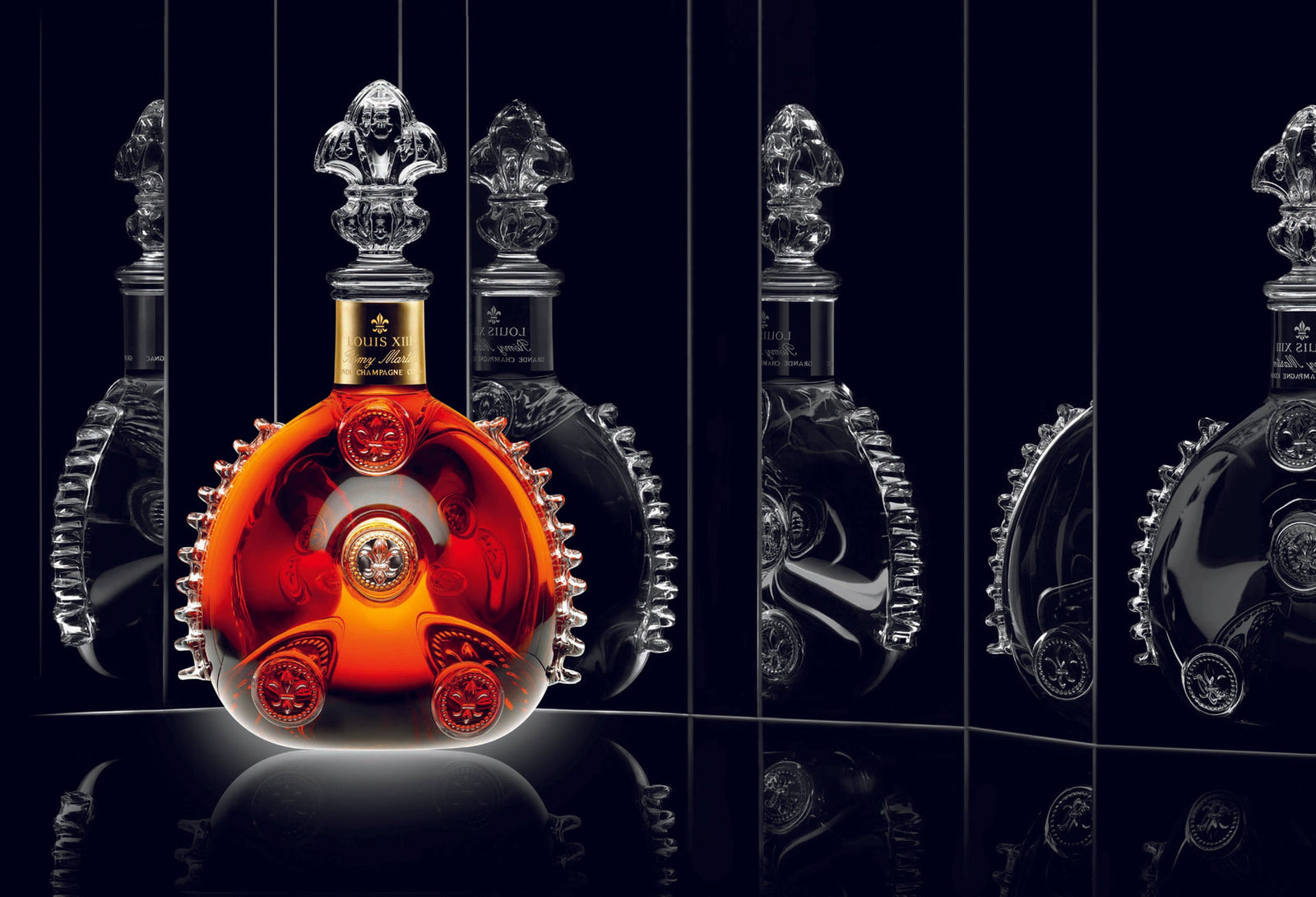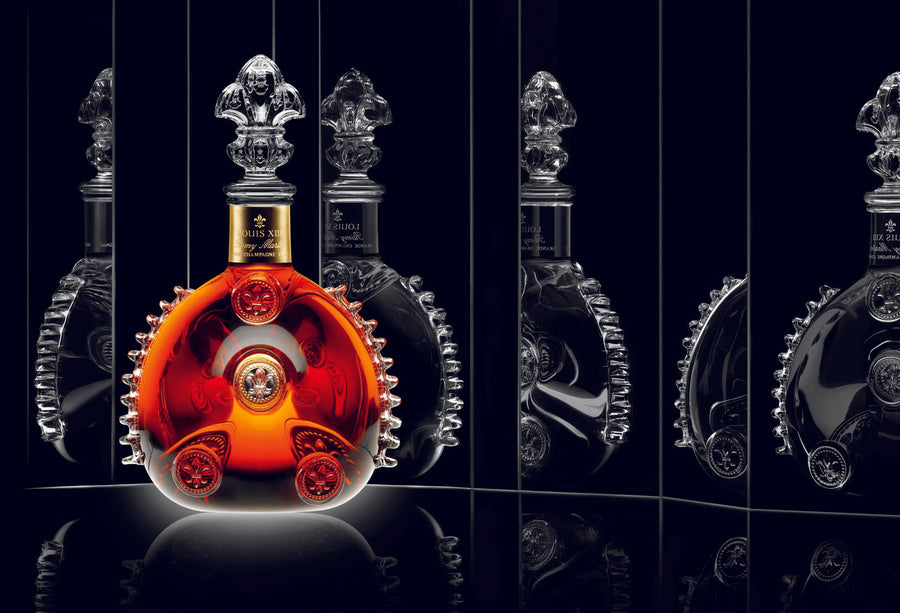 About
LOUIS XIII Cognac
We encourage you to spend half a day or a few hours in order to discover the King of cognacs in its natural settings.
Origins of LOUIS XIII
LOUIS XIII was born in 1874, thanks to the genius of a man named Paul Emile Rémy Martin (great-grand-son of Rémy Martin). He had the vision to create a cognac with the oldest eaux-de-vie in the House, using a splendid bottle decorated with fleurs de lys. He named this very special cognac after the 17th-century French King LOUIS XIII, who was the first French monarch to recognise cognac as a category of brandy in its own right. It is also a tribute to the time when the House of Rémy Martin was first established in the Cognac region.
LOUIS XIII cognac was soon being exported all over the world and LOUIS XIII quickly became recognised as a global symbol of French craftsmanship and art-de-vivre.
Enjoyed by politicians, royalty and celebrities throughout its long history, LOUIS XIII cognac has been present at many momentous occasions, such as being served on board the Normandy during its inaugural journey, and taking part in the famous Paris Exposition, the largest-ever world fair, in 1900.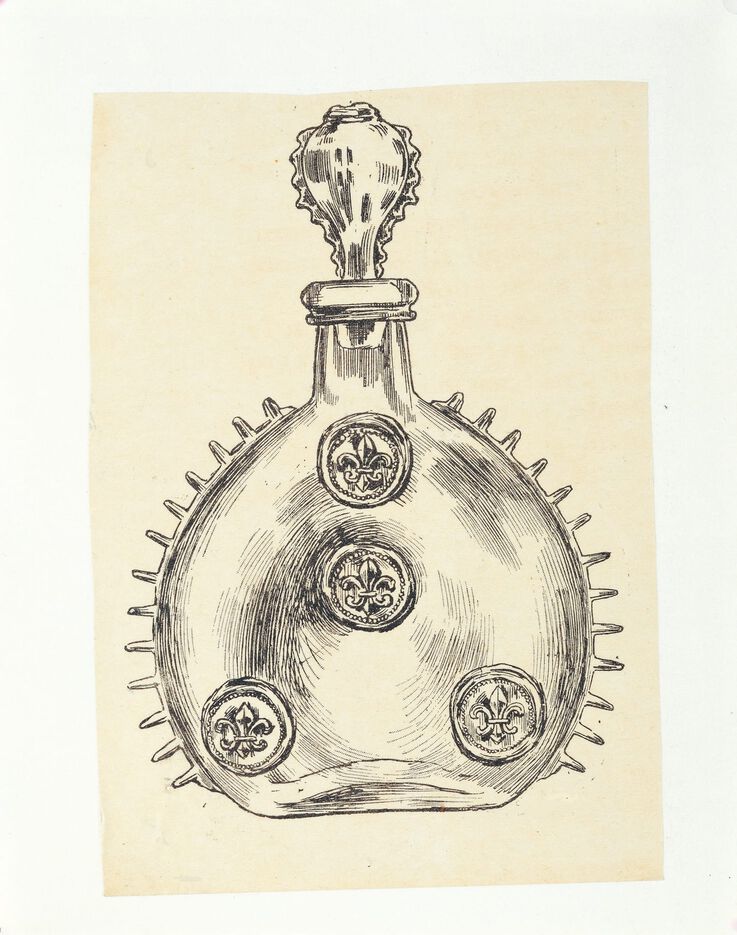 The LOUIS XIII Decanter
A cognac this significant deserved some extraordinary setting, so Paul-Émile chose to bottle his precious liquid in an ornate decanter, based on a simple 16th-century flask, decorated with fleurs-de-lys, that had been discovered on a battlefield in Jarnac, France. The LOUIS XIII decanter was brought to life with exquisite detailing and sealed with an elegant stopper.

The unique shape and finish of the LOUIS XIII decanter has remained mostly unchanged to this day, each one hand-cut, blown and individually engraved and numbered so that no two decanters are the same.
A Lifetime Achievement
Just as our decanter represents the finest levels of LOUIS XIII craftsmanship, passed down through generations of skilled artisans, so too does LOUIS XIII cognac itself.
It's a culmination of the individual expertise of our Cellar Masters who, over the years, have each developed the unique LOUIS XIII savoir-faire to continuously age and nurture the individual eaux-de-vie that lie in century-old Limousin oak casks in our cellars.
The precious eaux-de-vie takes on the characteristics of the oak, resulting in a deep mahogany hue. The final cognac blend features complex and multi-layered flavours and aromas, evoking rich notes such as myrrh, honey, dried roses, plum, honeysuckle, cigar box, leather, figs and passion fruit, each one continuing to evolve on the palate for more than an hour after drinking.
A taste like no other
Each drop of LOUIS XIII cognac represents years of dedication and hard work, so in order to appreciate its complex characteristics a certain tasting ritual is required. Tasting LOUIS XIII shouldn't be rushed, and we invite you to share in a unique tasting experience that involves all of the senses.
Experience LOUIS XIII cognac at selected venues worldwide, or visit one of our refined boutiques – in Cognac (France), Xi'an and Beijing (China) and London (UK) – where you'll be taken on a journey through time.
Think a Century Ahead
Today, our current Cellar Master Baptiste Loiseau is continuing the work started by his predecessors, selecting and blending up to 1,200 individually aged eaux-de-vie to produce the signature taste and aroma profile of LOUIS XIII cognac from the eaux-de-vie set aside by previous Cellar Masters.
At the same time, he is preparing for the future, selecting and setting aside the finest Grande Champagne eau-de-vie for ageing. However, he will never taste the fruits of this labour, as the eaux-de-vie he starts to blend are destined to be used by his successors.
An expression of time
Time and terroir are at the heart of LOUIS XIII cognac, and our reliance on these two forces is reflected in everything we do. Not only do we ensure that future Cellar Masters will have access to the raw materials from which to create LOUIS XIII cognac, we also recognise the importance of preserving the environment for future generations.
We have curated a number of projects that explore the concept of time and are always thinking a century ahead while addressing climate change #ifwecare. In 2015, LOUIS XIII cognac produce "100 Years, the movie you will never see" #notcomingsoon, followed by the second opus called "100 Years, the song you will hear only #ifwecare". Entitled 100 Years, both are set to be released a century after they were recorded. As well as looking to the future, we have sought to protect artistic heritage with our collaboration with The Film Foundation, in which we restored a forgotten silent film made a century ago, in 1919, revealed in 2019.